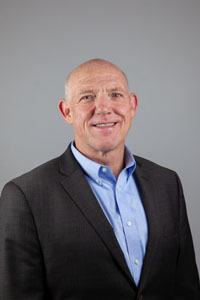 Employment Law Attorney
Hugh Barber has spent his entire legal career trying cases. For 30 years as a criminal prosecutor, Mr. Barber has brought justice to countless victims and survivors in the Pacific Northwest. Following his 3 years as an Assistant Attorney General and 27 years with the King County Prosecuting Attorney's Office in Seattle, where he has tried well over 100 felony cases including aggravated murders, serial rapes, sexual and physical abuse of children and domestic violence, Mr. Barber has joined HKM to lead its National Trial Practice.
Hugh's reverence as a trial lawyer comes from his colleagues who say, "His genius in the courtroom cannot be overstated. His ability to speak to the jury in plain yet evocative language, to coax a compelling narrative from any witness, to craft a strategy for the presentation of the case as well as his creativity in open and closings are unparalleled. From watching his closings over the years, even those of us that could never replicate his masterful style have been inspired to talk about the law in a different, more impactful way or to present our cases from a more thoughtful perspective. Some of the very best turns of phrases repeated in this courthouse have come from Hugh and we are grateful for what he has taught us about talking to a jury so that they can make the most informed, just decision in every case."
"If you worked with Hugh, you were fortunate enough to witness how he connects with the most vulnerable victims this offices encounters. Hugh's advocacy for victims is extraordinarily authentic, and it comes naturally to him. He empowers these victims and gives them a voice. Most importantly, they leave the courthouse knowing and feeling that Hugh actually cared about them. Because he does."
In addition, Hugh has spent decades training other lawyers how to try cases, who say about him, "Hugh was invaluable as a mentor. He taught me that our cases are much more than the elements of a crime."
Outside of the courtroom, Hugh has taught Trial Advocacy at the University of Washington School of Law, judged more Mock Trials than he can count, taught at the National Academy of District Attorneys in South Carolina and presented numerous continuing legal education courses both in-house and around the State of Washington on all aspects of trial practice.
Hugh's mantra is doing good and helping people. He does that by connecting with people and telling their stories inside a courtroom to a jury. Hugh is an advocate, and he brings his mantra to HKM as a partner to lead our National Trial Practice. He tries employment cases in every jurisdiction in the country and contributes to lawyer development and trial practice at HKM.
Off the clock, Hugh can most likely be found at some sports field playing flag football, lacrosse, indoor soccer or softball.
Hugh Barber operates out of our Seattle, Bellevue, and Spokane offices.
Location: Spokane Office